Product 26
Poetry and Prose from the Center for Writers

_____________________________________________________
Home
|
About Us
|
Staff
|
Center for Writers
|
English Department
|
Southern Miss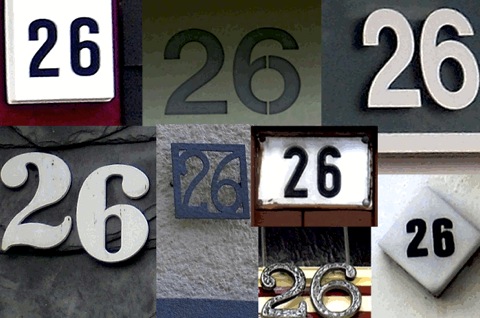 Fiction
* WINNER, FICTION
Even Caves Grow
by
JENNIFER BREWINGTON

The way I learned to love is impossible, backwards in a circle, and upside down. Chase what's leaving you and run from what's chasing you, something my mother said. The things our parents told us. What were they thinking?

Polyester Silk
by
FAE DREMOCK

It's ten in the morning and Carl is still packing. My own bag, packed last night while Carl was on the phone with his ex-wife, Ria, is sitting next to the door. "Did you sleep with him?" he asks.
I can barely hear him, the hair dryer in my hand is so loud, but we have been having this conversation for three days—since I returned from Chicago. "Of course we'll meet with them," I say, turning off the dryer, smiling.
The English Nurse
by
EDDIE MALONE

I told an English nurse I loved her because it was the romantic thing to do, and at the age of twenty-three I was a romantic kind of guy. If you find yourself in London and don't know where you're going in life, you have no choice. You have to fall in love.
Propriety
by
CLAUDIA SMITH

Izzy told her students to call her "Izzy" on the first day of class. If you are feeling particularly chummy, you can even call me "Izz" she said. At her last school, the earnest students could only bring themselves to call her "Miss Izzy" but these kids have been raised differently, their progressive parents started them out in Montessori or Waldorf, and many of them have been calling authority figures by their first names all their lives.

Non-Fiction
Density and Space
by
LAUREN OETINGER
This is the part where I tell you that I hate my breasts.

Poetry
* WINNER, POETRY
by
MARCUS C. BROWN

Where I'm From
by
ANNETTE BOEHM

on waking up alone
one room, winter
by
CHRISTOPHER BRUNT

Passim

by
BRITTANY PASSONS

Gate to the Past

by
JOLENE CREIGHTON

Mother's Day Poem
by
RANDY GONZALES

Three Disassembled Sonnets
by
EVAN HARRISON

Phrasebook
by
HEATHER HOLMES

Be My Dog
by
DUSTIN KEYS

Parallax
by
COREY LATTA

Before Bed
Driving Boyhood
A Vision Wanderer
On Your Birth
by
TANJA NATHANAEL

On the Road to Dachau
by
S.T. POWELL

Little Sleeper
Tests
The Doctor's Wife
by
ANDREA SPOFFORD

(Placer County, CA)
(Tadarida brasiliensis)
(Eschscholzia californica)
(Larrea Tridentata) * Poetry Winner
Daisy and Violet Hilton--San Antonia's Grown Together Girls!
Big Baby Bunny--An Aside
Concerning Daisy and Violet Hilton
by
LESLIE SINGLETON

After Your Death, I Remember You As You Really Were
At the Burial
One: Number Thirty-One, After Pollock
That the Air Spun Soft and Hurrican Warm * Poetry Honorable Mention
Yellow Light
Under the Rose
For T: Casey County, 1999
by
CLAUDIA SMITH

Diagramming * Poetry Honorable Mention
by
JEFFREY TUCKER

Heat, Twice
The Stop-Sign
by
MARJORIE TURNER

Ey Whitey
The Love Song Revisited