Product 25
Poetry and Prose from the Center for Writers

_____________________________________________________
Home
|
About Us
|
Staff
|
Center for Writers
|
English Department
|
Southern Miss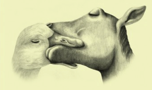 * WINNER, NON-FICTION *


Dreamscapes, Night Terrors, and the Never-Ending Road to Stillness
by
ALLISON THARP


XI.
In sixth grade, I murdered my father. He was my counselor at a militant summer camp for academic advancement, and he dressed in his father's faded army uniform. He taught us math with a stern voice, a wooden pointer and never a smile. We campers had to have weekly meetings with our counselors as a progress report, to see how far we had come since the beginnings of the summer. As I was walking to my meeting on Tuesday night, mid-July, the sun was setting and the wind was picking up my flaxen hair from the roots, sending it dancing in the air. A feeling came over me; I knocked on his office door three times.

"Sit down Allison. We have to discuss the math test you completed today. It wasn't your best work so I thought we could…" I stopped listening. He spun around in his chair, the back to me, to find my test amid the expertly stacked piles of paper semi-circling his desk. I pulled a small gun out of the inside pocket of my jacket. I pointed and shot the bullet through the back of his chair. I heard guttural noises, followed by moaning. Then silence and stillness. I sat in my chair, perfect posture, for a slow count of thirty, and then I got up and walked around his desk to see what I had done.

Cherry-red blood was trickling out of the corner of his mouth, dripping methodically onto my math test resting on his lap, labeled with a blood-red C-. His eyes were as glazed as the donuts we had eaten in the mess hall that morning. He hadn't seen this coming. I woke up at two that morning, dripping sweat. My tangled sheets had straight-jacketed me after hours of tossing. Dazed, I stumbled into the living room and grabbed the portable telephone, sat on the couch trying to calm the wild beating of my heart, and dialed my dad's apartment, about three miles away from the couch I was sitting on. He answered with a barely audible whisper muffled by his deep sleep.

"It's goddamn 2 a.m. Who is this?"

I hung up the phone without saying anything. It was just a dream. I didn't murder my own father.

But the dream has come back sporadically after all these years, and I still can't shake the guilt.

X.
My insomnia has always originated from my thoughts. As a child, it victimized me every night. I didn't sleep a night through for the first three years of my life, according to my mother, and after that, it was a very rare occurrence. When I was still too young to understand what was happening, my mother would warm a small cup of milk in the microwave for 30-40 seconds, let it cool, and then coaxed me to drink it while she sang lullabies (O Come All Ye Faithful was a favorite). She'd come in an hour later to find me in the exact same position, sucking my thumb violently, my wide eyes darting around the dark room. She would warm up more milk.

IX.
I am being led into the woods by hand, but things are so dark I can't make out the person's face. My guide brings me up to a log which looks the exact same as every other piece of wood on the leafy floor, and he or she lifts it and motions for me to look under it. It's the color of spilled blackberry juice underneath, and when I stick my hand under it, the mud is cool and moist; earthworms are squirming through my clenched fingers. I pull out a stack of Polaroid pictures and when I turn to my guide for an explanation, he or she is gone.

Picture #1: A young man, dark hair and eyes the same color, smiling at the camera.

Picture #2: The young man is gagged with a man's tie and his arms bound behind his back.

Picture #3: The dark-eyed young man is lying in a pool of his own blackberry blood.

Picture #4: My father holding me on his shoulders, the same smile on both of our faces.

Picture #5: A bloody shoe print, size 13 or 14, my father's.And suddenly, like it so often happens in dreams with no explanation, I understand that my father has killed this man.I am no longer in the dark woods, and am instead tucked tightly in my bed. "…for just three payments of only $29.99..." The television is on, barely audible, in the living room down the hall. My heart is beating wildly, I don't know what is real anymore, and I know there is no hope of sleep for the rest of the night.

VIII.
Throughout my adolescence and early teenage years, I tried numerous techniques to fall asleep and stay asleep through the night. It started in third grade with classical music. In my gifted class, we studied Mozart for a six-week period, and I embarked upon a great obsession. My parents bought me three cassette tapes, and I would listen to these as I tried to drift to sleep each night. If I luckily did fall asleep quickly, the Mozartian crescendos would wake me, completely startled, and I would be up for another couple of hours.

When the music didn't help, I began trying other things: chamomile tea, noise machines, lavender pillow spray, reading out loud from the bible or encyclopedia, or singing to myself. Finally, my mom came home from work one day with a solution. Her boyfriend's mother, a self-proclaimed herb specialist, concocted a fool-proof sleep aid for me. Equal parts water, lavender, chamomile, and a half-teaspoonful of valerian. Three drops on the top of the tongue, four on the bottom, 15 minutes before bed. Don't forget to say your prayers.

The potion tasted like water, and I suspect it probably was because, despite my gulping, it didn't work at all.

VII.
When I came to, everything was inky black and it took a minute for my eyes to adjust to my surroundings. I stretched my arms out and struck solid walls on both sides of me, desperately searching for something familiar. I had no idea where I was or how I had gotten there, but my sleep-filled eyes saw three dust-covered brooms, two mildewed mops and a slew of cleaning products. The smell of spilled chemicals and mothballs made me sneeze, and when I stood up I knocked over a bucket.

"Am I awake?" And with that question, the fear set in. I am definitely awake, and I definitely fell asleep in the hotel room's queen-sized bed next to my sister, room number 732. I pinched myself to make sure, and when I looked down and saw two white indentions in my forearm, I knew there was no way I was dreaming. With the haziness of sleep and the growing fear that I had been kidnapped still affecting me, I found the doorknob and struggled with it. I escaped from the broom closet and the florescent light of the second floor corridor momentarily blinded me.

When I made my way back up to my seventh floor room, after what seemed to be a lifelong elevator ride, I was in tears. My green plaid sleep shorts were covered in dust from the floor, and I had forgotten to grab my hotel room key as I was sleep-waltzing out of the door at midnight. I sat on the floor outside of my room, crying and waiting, until my dad came back from the casino two hours later.

VI.
When I am sleeping, it is never passive. Sleep is never restful or peaceful, and I do not feel replenished when I wake up in the morning. I am an active sleeper, when I can get there. My nights are filled with dangerous sleepwalking, the occasional night terror and dreams so vivid I can sometimes not differentiate them from waking life. These sleep disturbances have shaped my entire life. I wake up exhausted, my whole body aching, the dark circles under my eyes becoming more and more prominent with each passing night. Throughout the day, I am nearly devoid of energy, but by midnight I am wide awake. I feel like I expect I would after a full night's rest, but I can't be so sure. And despite all of my attempts to make sleep come easier, I am up for hours just thinking. I have never been able to turn my mind off.

V.
It's a classic. I'm being chased down the pea-green linoleum halls of my high school. I can't turn my head, but I know whoever is chasing me is getting close. I keep running. Giant fingers are grasping my shoulders, squeezing and grabbing. My arms are flailing maniacally, scratching behind my head, reaching, stretching, yearning to feel my nails wound my assailant. But I can't touch anything, and next thing I know I am falling
falling
falling
falling
Into the blackness of my pillow.

I'm shaking violently when I wake up, and at first I think I may be having a panic attack. But my sporadic heartbeat eventually slows to its normal pace and I reach up to turn the light on. My Chinese lantern, paper, which fits around my light bulb and creates an eerie, harvest moon glow to the room, is shredded, pulled apart to mere strings. The strings are dancing in the air the fan is blowing, going round and round at a languid pace.

IV.
After the teas, the sprays and the potions failed me, I started ritualizing bedtime, and there are certain rituals I still use. For my eighth grade birthday, I invited seven girls to my mom's house for a sleep over. After a few hours of horror movies (Salem's Lot was the favorite of the night) and Fritos with bean dip and yellow cake with chocolate icing, the theme of the party turned to trances.

I was the master of the ritual. We turned off all the lights, save for a few flickering candles to set the mood. I sat in the middle of the bedroom, Indian style like a wise shaman, with Torie's head in my lap. Her eyes were closed, the remaining six girls were tightening their circle around us in excitement, and I was massaging her temples.

"Count backward from 100. Do it slowly and let your mind wander. Do not think about the numbers. Tense each muscle in your body, one by one as methodically as possible. Hold the straining for ten seconds then slowly release. Feel your body melt away." She listened to my commands, and when she started to lose count, I told her to stop. "Where are you? What do you see?"

Torie envisioned her mother's death in her dream-like state, and when she began to cry, I snapped on the florescent overhead light. Slowly, with fluttering eyelids, Torie came to, scanning the fearful faces of the girls surrounding her. "What happened?" she implored.

Torie's prediction came true. Her mother died two weeks later, her body deteriorated by cancer. Yet, still, Torie remembered nothing of her vision. I adopted these rituals of counting backward and muscle contraction and release before bed each night. It takes your mind to another world, removes you from your bed. Sends you to the Dreamland.

III.
The house I'm staying in is massive. Four tiered, paper-white columns hold up the north hall of the house. There is a man-made pond, the color of seaweed, dug out in the backyard. It is populated with yellow and orange fish and small turtles. My whole family is visiting this house with me, both sides reunited. It is early in the morning, the sun just beginning to rise in the East with its lavender glow, and small birds are chirping nervously outside the window nearest my head. My sister is out in my car, picking up the food for a party to be held later that night. She had been gone for a while and I am getting annoyed. I need my car. I have somewhere to be.

"She's been hit." My mom is frantic walking into the room. Her eyes are red. She is shaking. "Your sister got in a wreck. Right outside of the house." I feel nothing yet, but I saunter to the front door, open it with boredom. My car is a melted pile of white plastic and metal, unrecognizable to anyone but me, because it was
mine
.

"Your sister has died. I'm sorry."

"Well you answer me this," I demanded, staring at my mother blankly, "
What the fuck am I supposed to do without a car
?"

I felt nothing in the dream. Only anger that my car had been totaled. But the guilt that hit me when I woke up has only been rivaled by the guilt I felt when I murdered my father. This dream comes back as well.

II.
Insomnia itself is not a disorder. Instead, it is a symptom of something else going on. Something physical, something mental, something emotional. It has been said that extreme stress or psychological disturbance has a direct effect on sleep disturbances. People who have been tortured in wars, people who have witnessed death first hand, people who have undergone hardship indescribable, people unlike me. So what is my reason?

After an eye-opening MRI, I had sinus and lung surgery at the age of five. The only thing I remember about it was the nurse, pudgy and pink-faced. "OK, on the count of three, I'll stick the I.V. in. One…two…," and WHAM, needle puncturing vein. I didn't trust that nurse for the rest of my stay at the hospital.

It wasn't until years later that things started coming together. My mother struck up a conversation with the manager of Tulane's Sleep Center at a party not too long ago. The topic of conversation was my insomnia. "Oh sure," my mom blurted, "the result of that MRI showed her entire nasal cavity to be blocked. Not one clear spot. She had almost completely restricted airflow for the first five years of her life. The only place for…all the, you know…
junk
to drain was into her lungs. One of them collapsed. It was a huge ordeal." The man, wide-eyed, shook my mom's shoulders. "Well that should have told you something!" He would go on to explain that when a child cannot breathe at bedtime, she'll get nervous. The heart rate will increase drastically and when sleep finally comes, she'll either be a victim in her dreams, or she'll be the perpetrator--she'll do the killing.

"She probably just has a deeply engrained psychological fear that she cannot breathe, rendering her unable to fall asleep at night. Simple really. Come visit me at Tulane this summer and we'll give her a sleep test! Nice to meet you!"

And just like that, after all the years of tried and failed remedies and struggles, a man whom has never met me can pinpoint exactly why I cannot sleep.

I.

Ten, nine, eight

Finish drinking your chamomile tea. Gulp it down, tea leaves and all, cringing against the burning in your throat. Spritz your pillow with lavender spray.


Seven, six, five

Pull your blankets up close to your face. Contract all of your muscles for a count of ten slow, methodical seconds. Release. Contract again. Release. Feel your muscles melting into the mattress.

"Goodnight Honey,"
blow kiss
. "Goodnight Kakie,"
blow kiss
. Finish your goodnights.


Four, three, two

Close your eyes tightly.


One.

_______________________________________________________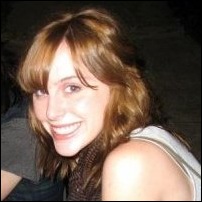 Allison Tharp was born and raised in south Louisiana, and recently graduated from Centenary College of Louisiana. Currently, she is working toward earning her Masters and PhD in Literature from USM. In her spare time, she loves to write, bake, garden, and spend time with her wonderful puppy.