Frank retired in 2016 and the Migratory Bird Research Group has dispersed over the years, yet this website continues to provide information about the work of the group, notably the ecology, behavior and ecophysiology of migratory songbirds during passage.
My students, collaborators and I integrated field and laboratory approaches to study the response of migrants to challenges that can arise during stopover and how events during passage are interconnected with other phases of the annual cycle. Why migrating birds stopover determines in large measure what they do during stopover: A migrant may be low on fuel stores, off course and find it easier to correct and reorient while on the ground, fatigued and in need of rest and sleep after flying long hours or against unfavorable winds, experiencing or anticipating inclement weather, out of nighttime as a nocturnal migrant, or maybe the endogenous time – direction program simply dictates a pause en route to destination.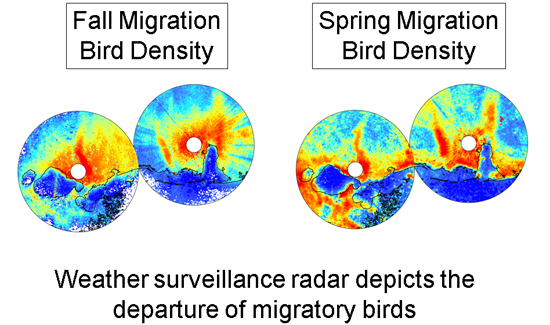 Our first long term study site was established in the mid-1980s at Peveto Woods and later moved to Johnsons Bayou, both part of a chenier (coastal woodland) in Cameron Parish, Louisiana. We did so with the help of my doctoral mentor, Sidney Gauthreaux, Jr, and the Baton Rouge Audubon Society. Radar ornithology studies later confirmed what birders knew for years, namely that southwest Louisiana consistently experiences some of the highest density of spring migration along the northern coast of the Gulf of Mexico. It was in Peveto Woods that I experienced my first "fallout" of trans-gulf migrants. A short time later, we established another long term migration station on Ft. Morgan Peninsula, AL (1990 – 2015). Over the years, we studied bird migration at sites across North America as well as Sweden, Italy and Honduras.
Last modified: 01 April 2019
Questions and Comments?
URL: http://sites.usm.edu/migratory-bird-research/index.html

The University of Southern Mississippi | 118 College Drive, Hattiesburg, MS 39406-0001
601.266.1000 | EEO Statement
© 2019 The University of Southern Mississippi. All rights reserved.